Soluky mineral water
Art director, lead designer: Nick Voronin
Designer: Anastasia Tataryna
Illustrator: Larisa Antoshchenko
"Soluky" - a line of mineral and table waters, which are extracted from natural sources and bottled at the plant, which is located in an ecologically clean area in Lviv region.

Since Soluky since ancient times known brand with its traditions and the respective category of fans, the important criterion during the study was to modernize, but not radically changed.

The new style is showing customers that upgraded Soluky saved their best advantage and get new ones.
Logo
The basis of the trademark mark "SOLUKY» (key visual) is the image of the ancient walls Hlynyanska tower in Lvyv. Moore with a tower symbolizes devotion to traditions, the stability, historic area of origin of natural sources. As tower served life saving and protective function for the city, and carries life-giving water Soluky, keeping function of human health.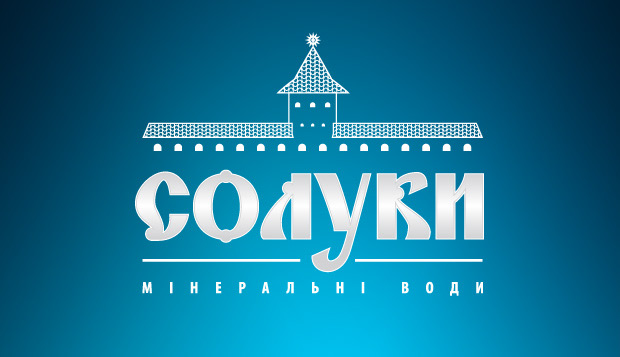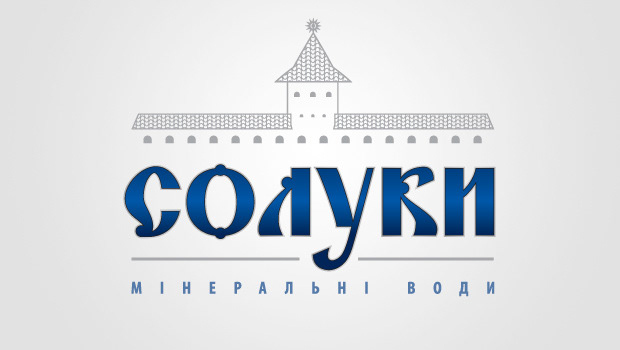 Mineral water Soluky very well sold at the cord, so at the studio was designed English (export) version of the logo, as well as versions for different types of print and dark / light backgrounds

 
History of the symbol and logo description, its versions and corporate colors have been carefully described in the specific section of guide book of TM "Soluky"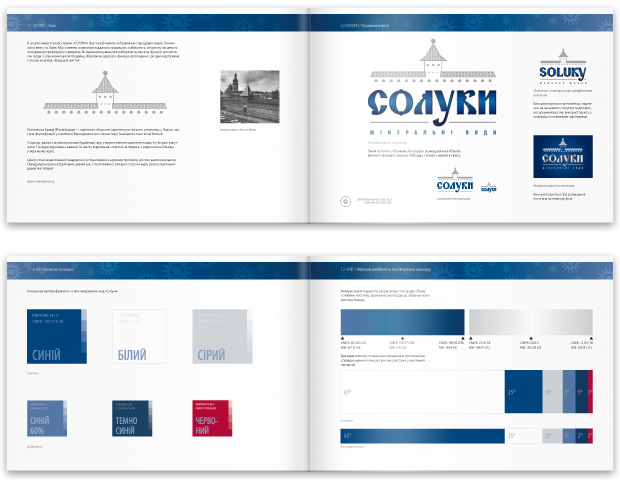 Corporate identity
The basis of the corporate identity of TM "Soluky" and trading house "Valetudo" is corporate pattern, the main element of which is the star of the spire of the ancient walls Hlynyanska tower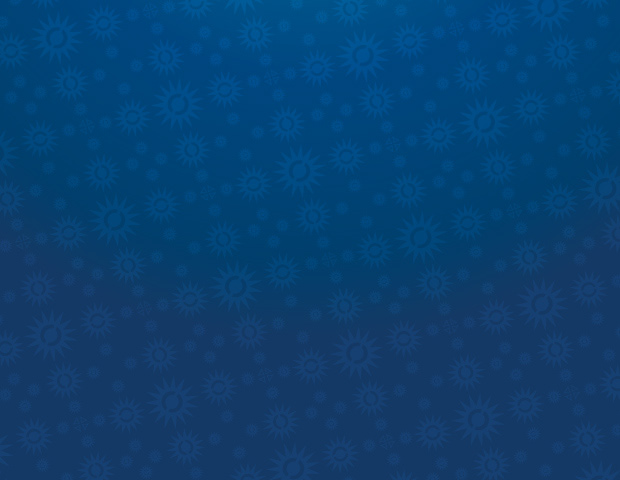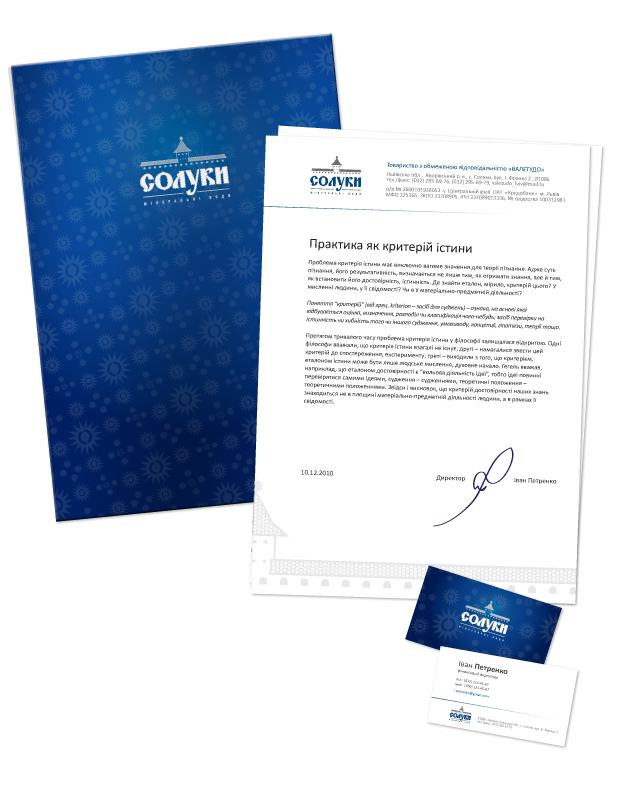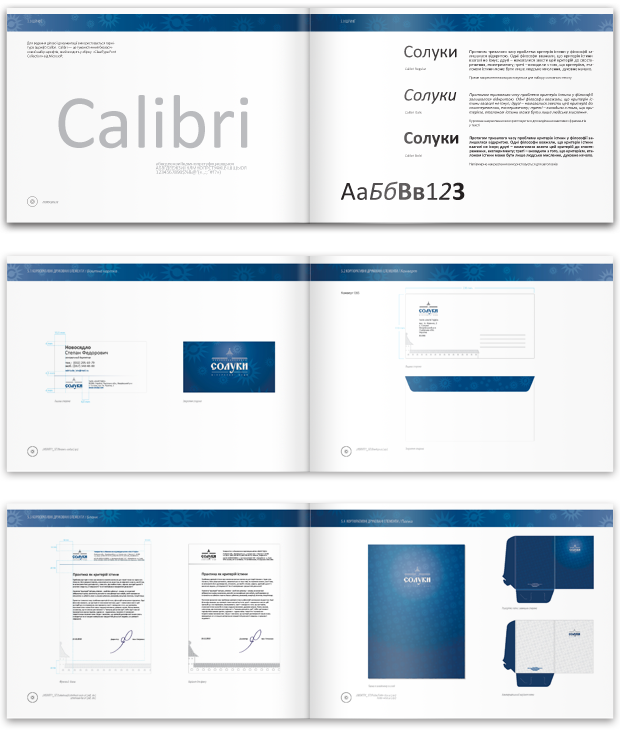 Lable
Range of mineral waters  labels was developed according to color distributions for clear identification of medicalor table, strongly, weakly and non-carbonated water.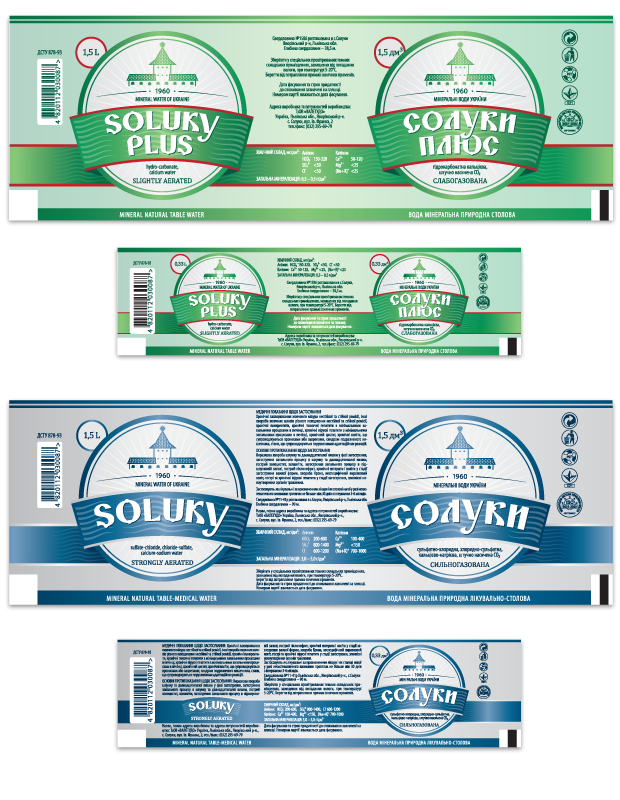 Bottles of water were taken with a specialized professional equipment. Then retouched and were prepared for use in advertising layouts.
Important to note that the backgrounds in bottles may be different. Therefore, all models are transparent bottles in the appropriate places for realistic placement in layouts. Look closely at the advertising poster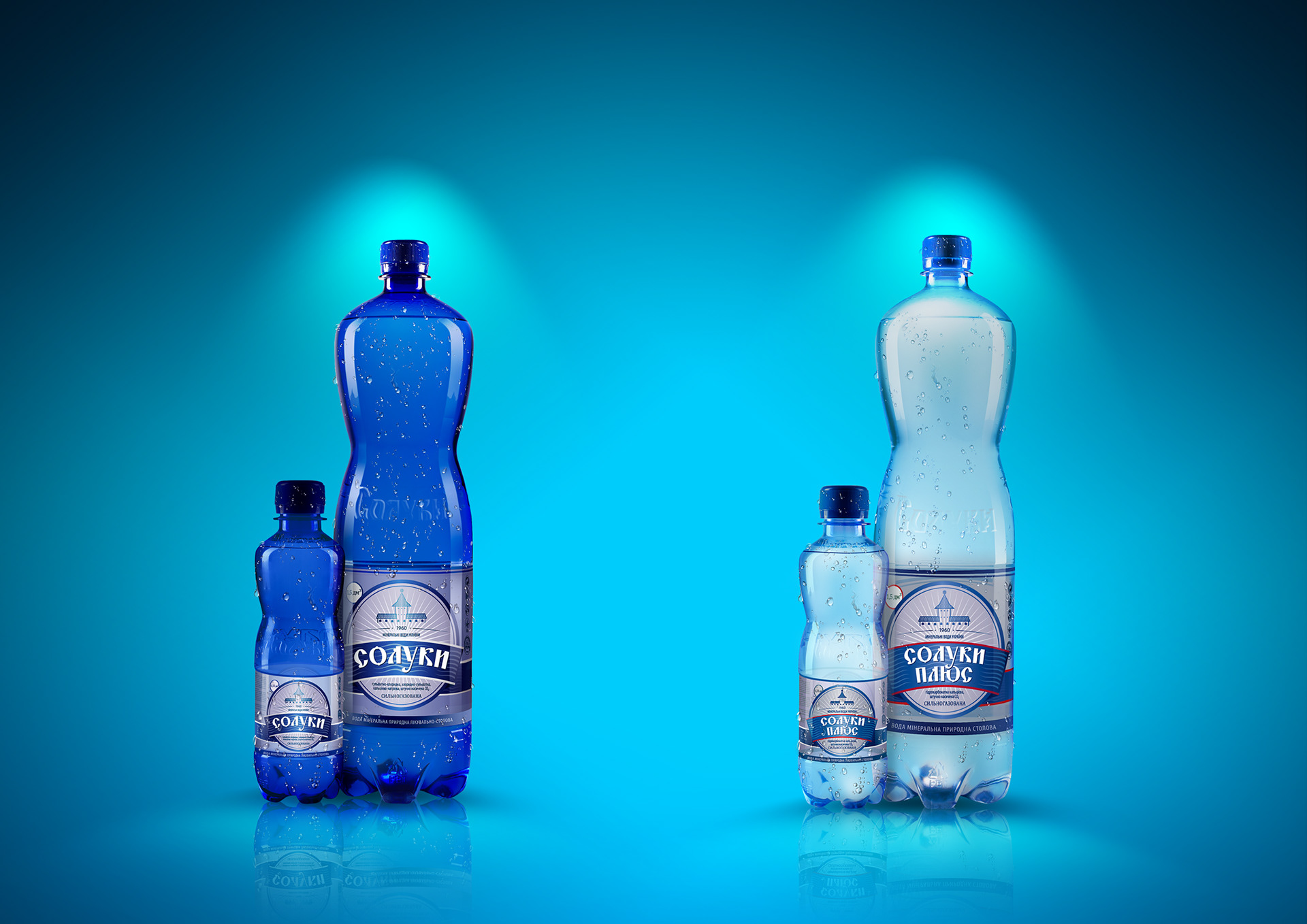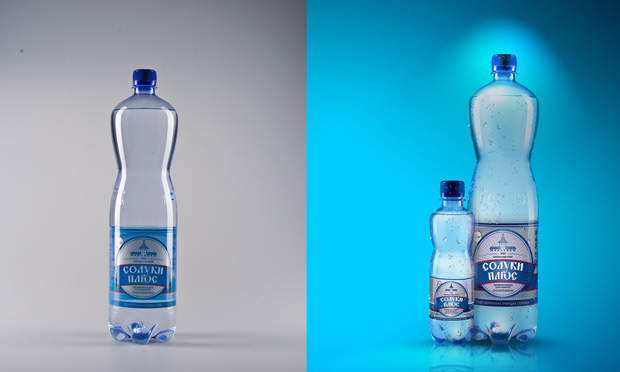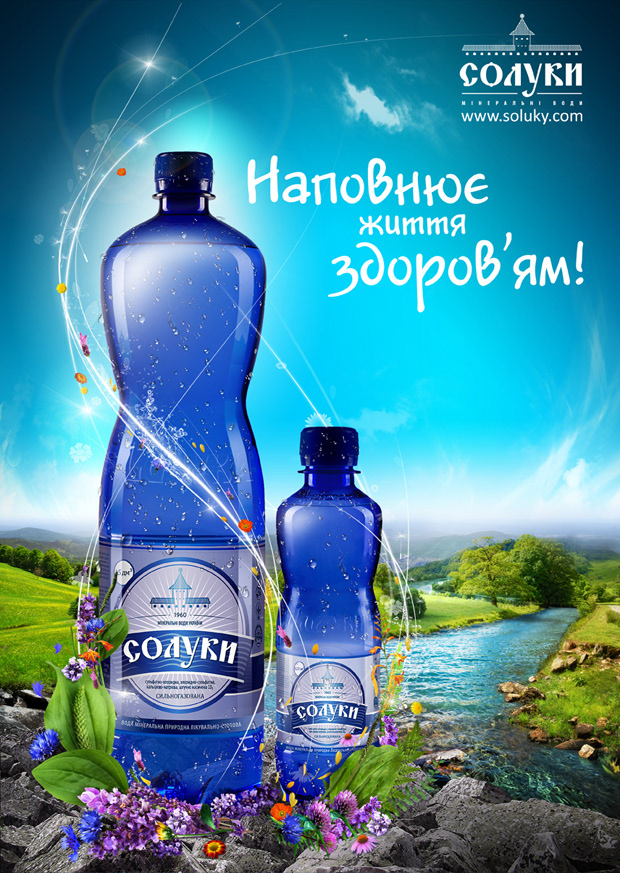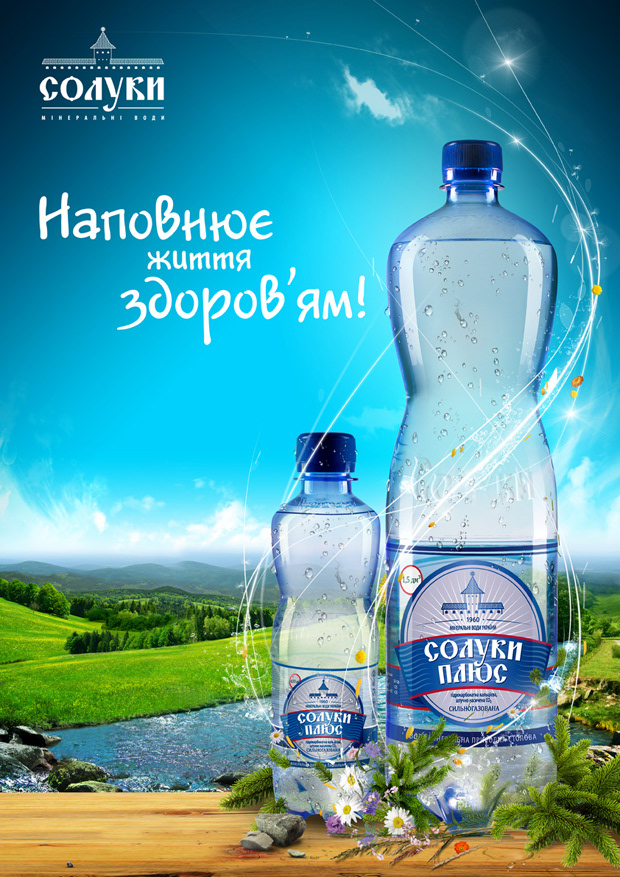 Flyers built on the concept of advertising posters and general style and talk about the benefits and therapeuticfeatures of water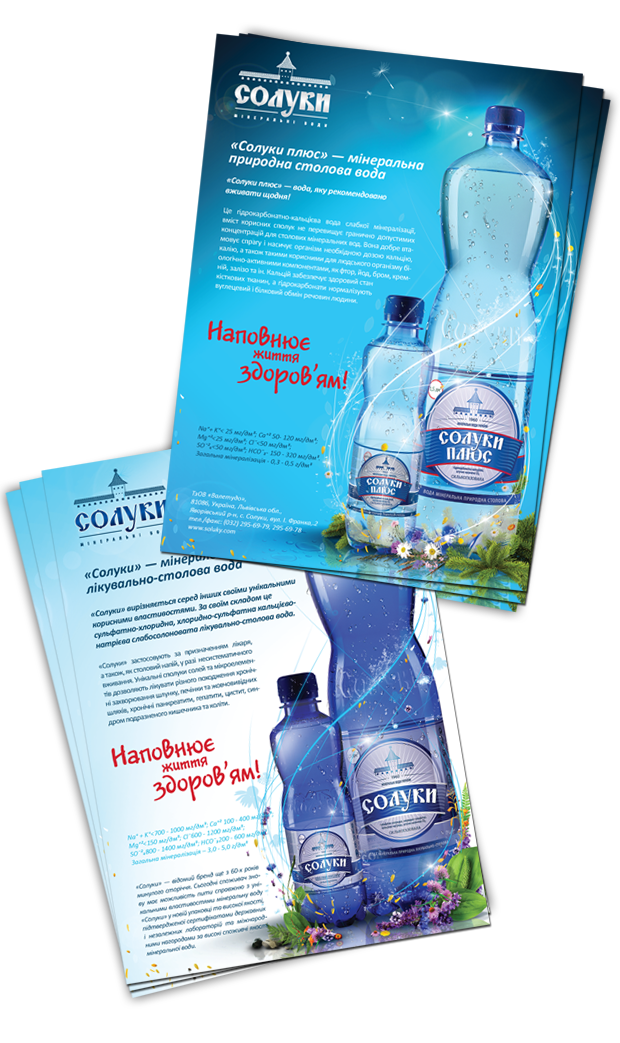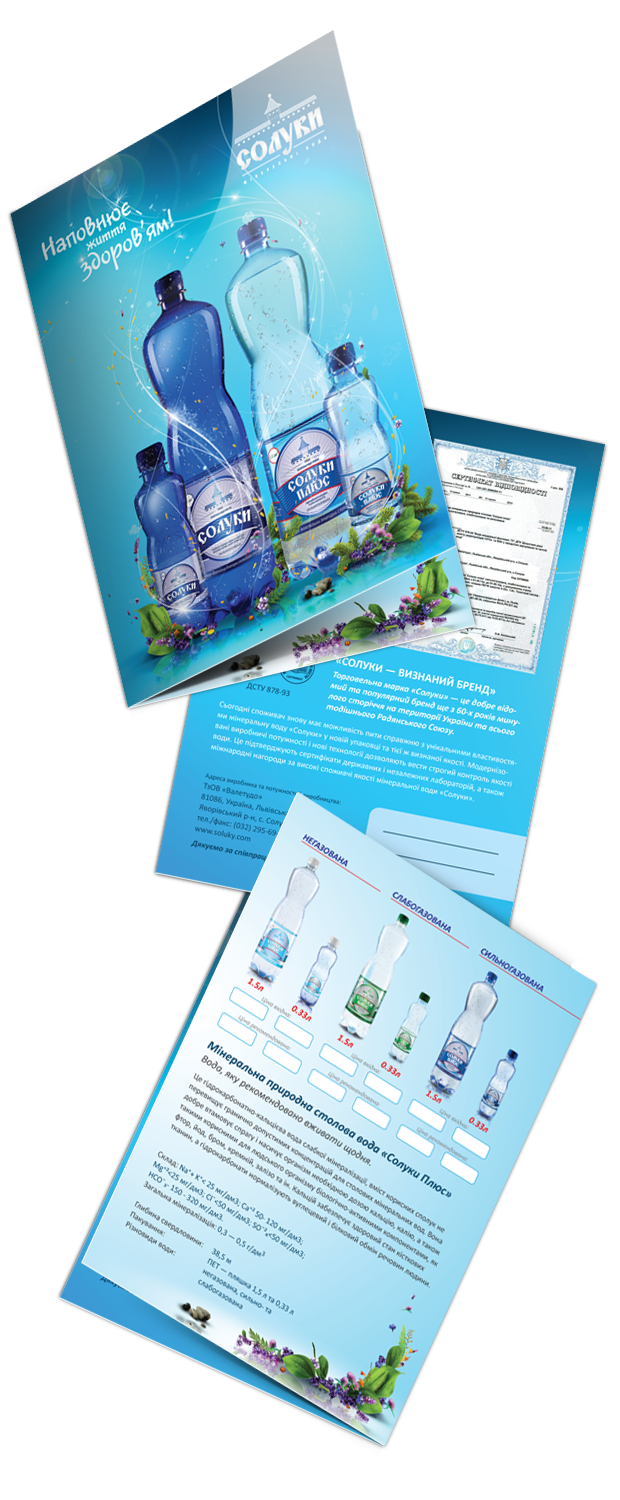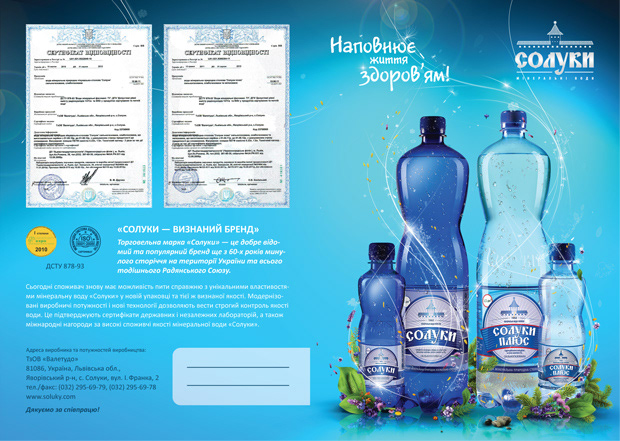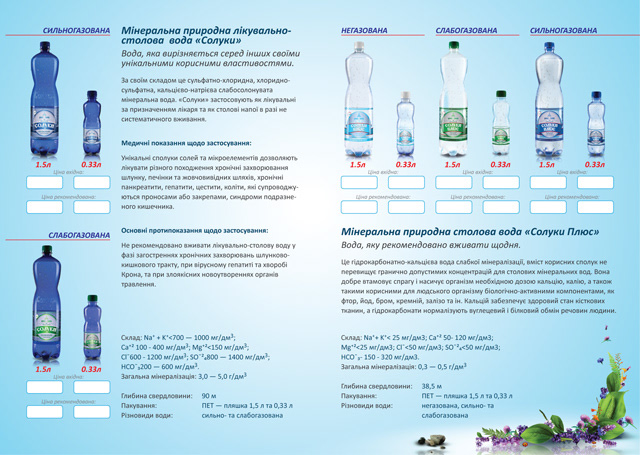 To improve the recognition and allocation among competitors we developed a striking price tag and shelftockers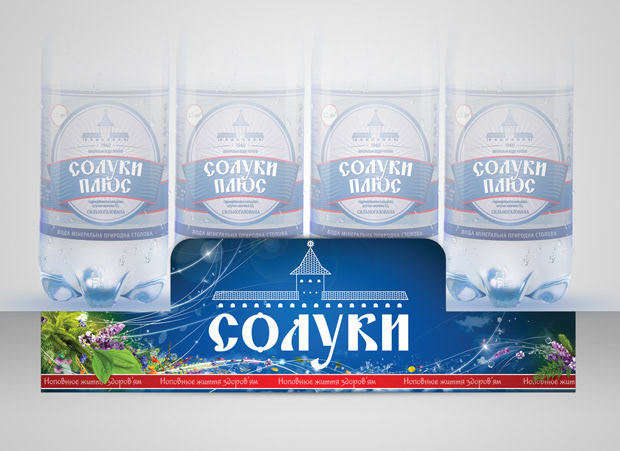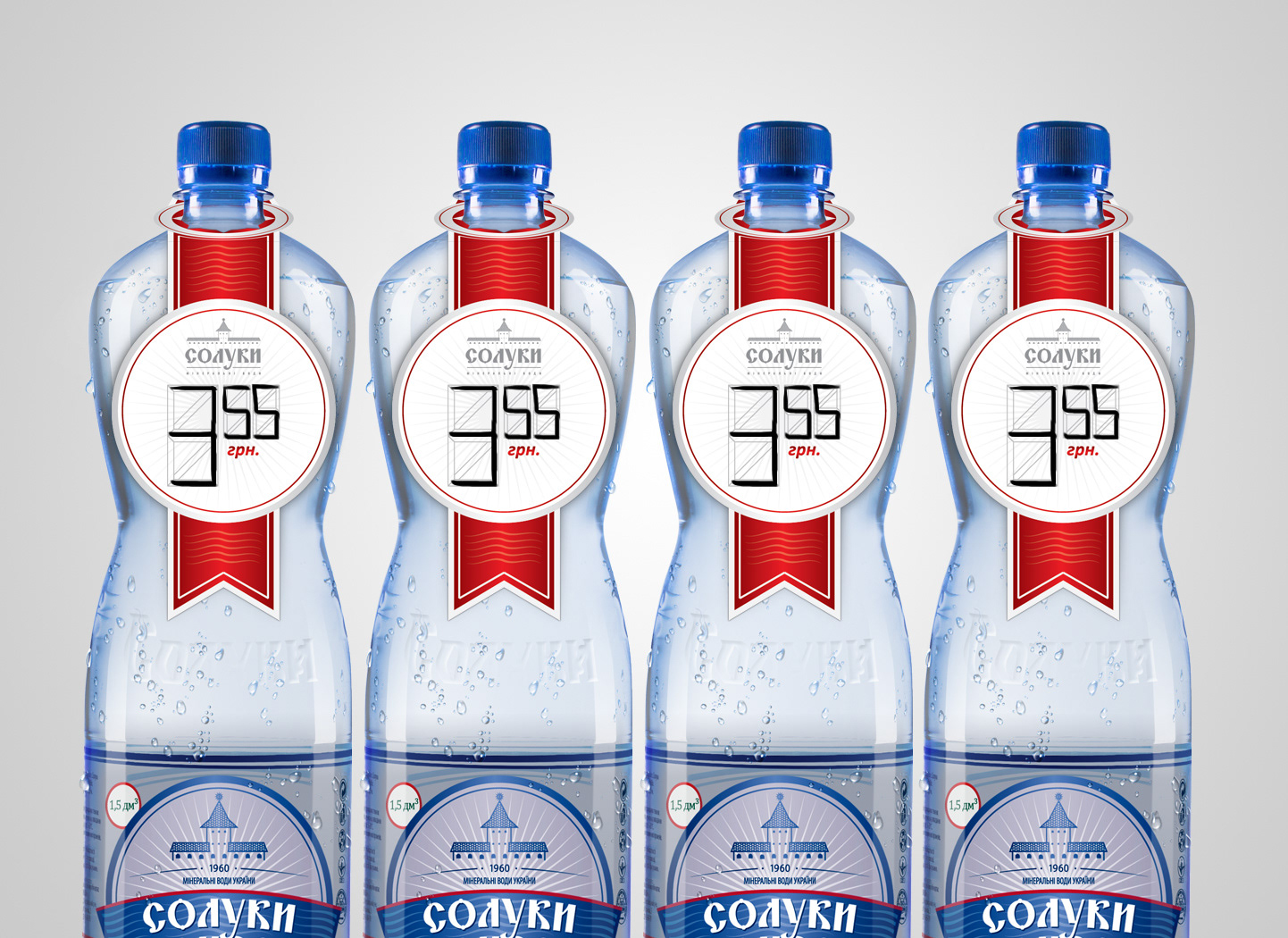 For advertising on transport